Light Work Literature

Scroll down to the bottom of the page to join the Blue Dolphin Community email list. Receive the latest channeled inspiration, news on scheduled events and new product info!!
Many fascinating dolphin related articles on Sirius, Lemuria, dolphin healing and dolphin's relationship to mother earth are to be published here.
Other articles of on different topics are to be published. All publications in this section have been carefully selected to help you with your personal and spiritual transformation
What's New?
Two Exciting New Books have been published in 2012/2013. Details are published at my sister site: http://www.dolphin-energyhealing.com
*Lightwork, Dolphins and Your Purpose is a guide book for healing fear as you discover your purpose and learn to connect to the dolphins who are here to assist you in your evolution.
Learn More: http://www.dolphin-energyhealing.com/ebook-lightwork-dolphins-and-your-purpose-ebook.html
* Ashram of the Sea introduces to 16 spiritual leaders of Earth's community of dolphins and whales. These loving wise cetaceans share the part they and other members of their species play in activating Earth's Heart and the Human Heart with the Twenty Rays of Christ Consciousness.
Learn More: http://www.dolphin-energyhealing.com/ashramofthesea.html
The webpages dedicated to these books link you to facinating videos, a mini course and other information appreciated by passionate spiritual seekers who desire to deepen their bond with the dolphins and the whales. These pages are posted at my sister site http://www.dolphin-energyhealing.com.
***
A Gift for Children
Splash!, a book for very special children, is available!

Click below to learn more!
Inspiring Messages:
The One Song Project and a Message from The Heart Song of Oceana, June 21, 2009
Chaco's Funeral by Kathryn Jensen, A Love Story from Hawaii
The Cetacean Nation Speaks
Cetacean Nation Speaks-November 10, 2010
Cetacean Nation Speaks-July 27th, 2010
Cetacean Nation Speaks-July 14th, 2010

Messages from Masters, Archangels, Avatars and Dolphins and Kathryn Jensen:

9-11 by Archangel Michael
Peace Blessing by Archangel Michael
The Holy Presence by Bly, a dolphin
Polarity, by The Committee
Giving Thanks, by Archangel Michael ( Thanksgiving 2004)
The Ashram of the Sea by Lord Maitreya
Pictures of the Ashram of the Sea

Christmas Messages for all seasons:
Meaning of Christmas by Jesus
Joy by Bo (A Christmas message from a baby dolphin, his proud first attempt at poetry)
Glad Tidings of Great Joy, A Christmas Message from Sai Baba
Stories for Children
Listen to Me!, by Bo, A Young Dolphin This is a story for great kids of all ages

The Red Ray of Unconditional Love
*Read The Red Ray of Unconditional Love, by the Arcturians
Enjoy this article by the Arcturians on The Red Ray of Unconditional Love.
*Also read Introduction to The Blue Dolphin Essences This course activates your hearts to embrace the
Red Ray of Unconditional Love
* Read Messages from The Humpback Whales about U.S. Politics and The Red Ray
/ St. Germain on Politics and the Violet Flame/The Humpback Whales Celebrate Obama's Inaguration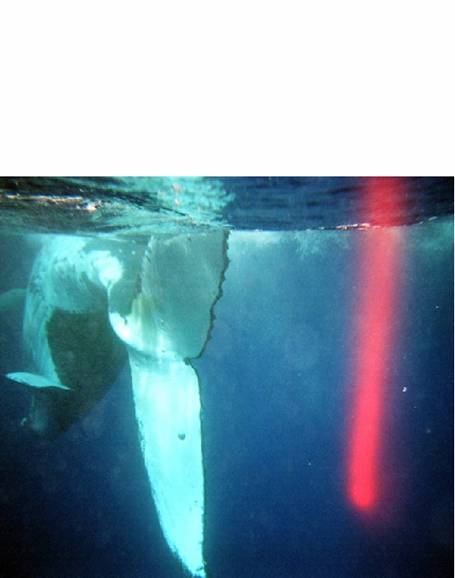 The Humpback Whale and


The Red Ray of Unconditional Love
Copyright 2008 Trish Regan and Doug Hackett
www.DolphinSpiritofHawaii.com


The Email List

Join my email list you'd like notification that I've published new chapters of the book, meditations, and other messages as well as newly schedules seminars and other events